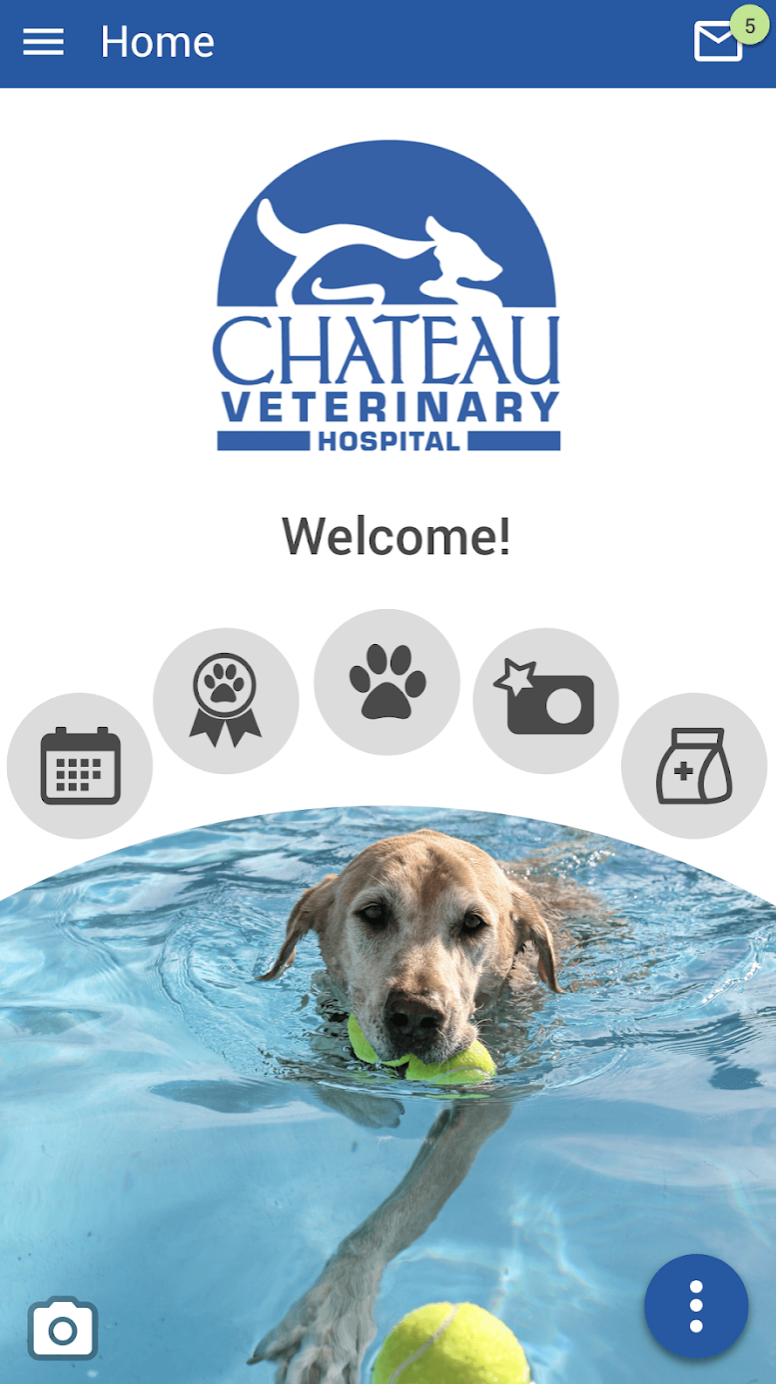 In our effort to make veterinary care easier and more convenient for you, we have a great Vet2Pet Chateau Veterinary Hospital app! It has awesome features so you can manage all your pet's care on your phone.
With our Vet2Pet App, You Can:
making vet appointments
requesting medication and prescription food refills
reviewing our hospital services
get pet surgery updates
setting up vaccination reminders
uploading pet selfies for our social media
Our app also has a loyalty program, where you can earn electronic "stamps" for your visits and purchases. 16 stamps gets you $50 off a vet visit!
---
Ready to get "appy"? Download our app at the links below!
---
Official Loyalty App Rules:
Participation is optional. Rewards cannot be used at visit redeemed. All purchase stamps are non-retroactive. It is the clients' responsibility to request stamps be applied to card. Client is only eligible for stamps within 7 days of paid invoice. Invoice must be paid in full at the time of service to receive stamps. Stamps have no monetary value. For stamps to sync on multiple devices, please use the same app login. The hospital reserves the right to discontinue or modify the program at any time. $100 purchase earns a stamp / 16 stamps earn a $50 Loyalty Reward.